CHEF MICHAEL FIRST RECOGNIZED HIS APTITUDE AND LOVE OF BAKING WHILE HELPING HIS MOTHER MAKE EXCEPTIONAL DESSERTS AS HE GREW UP.
He went on to study the art and science of baking and making fine pastries, and graduated as a pastry chef in Vienna, Austria. From there, he's put his gourmet expertise and love of his craft to work in some of the world's most respected luxury hotels and resorts.
Now Michael's Cookies are served as favorites in the same premier settings in which he built his career. Michael's Cookies are a favorite treat served globally by luxury and full-service hotels, bakery cafes, restaurants and other elite purveyors in search of the best.
Why cookies? Michael started with cookies, if you ask us, we'll explain how cookies are the perfect comfort food, helping customers recall fond childhood memories. Michael's Cookies are so good that they're the closest a customer can come to fresh-from-the-oven homemade - gourmet cookies like these can't be found just anywhere!
Michael's Cookies continues to grow steadily, primarily by word-of-mouth referrals of satisfied customers. Michael's continues to offer its renowned cookie dough with now more than ten product lines and over twenty flavors, including the ever-popular Gluten-Free and Vegan options. And today, Michael's has expanded its bakery portfolio with baked cookies that includes traditional Soft-Baked Cookies, Biscotti, Crispy Cookies, All-Butter Shortbread – and even Baobab enriched products, Brownies and Premium Energy Bars.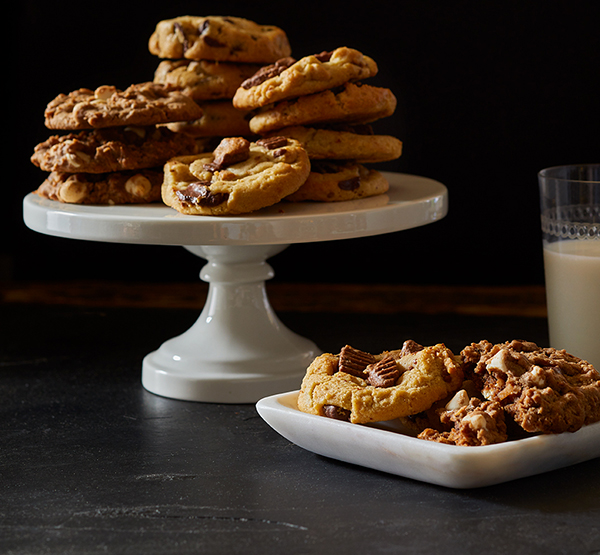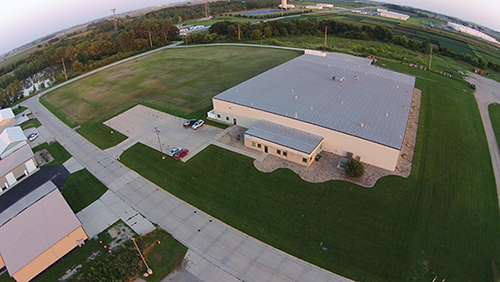 Michael's products and services continue to grow in step with the business. That's because the Michael's Team isn't content unless it's making things better. The secret to a great business is as much about great people and great relationships as it is about great cookies.
Since opening its doors, Michael's Cookies has become a hallmark in the hospitality industry, capturing First Place for Best Product in Outstanding Food Service, at the National Association for Specialty Foods New York Trade Show and the American Taste Award conferred by the American Tasting Institute of San Francisco.
Today Michael's operates out of a 54,000 sq. ft. facility in Clear Lake, IA with the following certifications: GFSI (SQF), Gluten Free Certified (GFCO), Certified Kosher Dairy by Orthodox Union, Certified Halal by IFANCA, food safety processes based on an approved HACCP Plan. With our superior selection of all-natural, certified kosher ingredients, wide variety of flavors, advanced operations and packaging and high emphasis on customer satisfaction, Michael's is the choice among discriminating gourmet chefs and quality food service establishments.